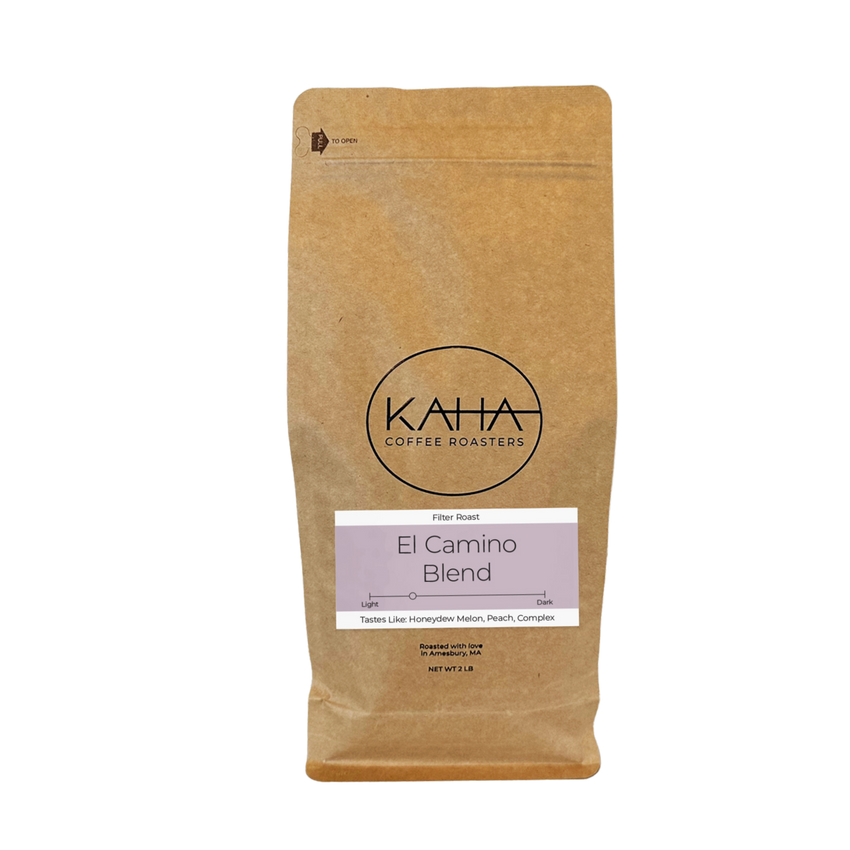 El Camino Blend
$40.00
Free Shipping on all orders $55 or more in the U.S.
Honeydew Melon | Peach | Complex 
Our light roast blend is named after the Camino De Santiago, the 500 mile pilgrimage across Northern Spain. The El Camino blend pays homage to a special time in our founder's life where all he had to do was walk, and to get through it, consume massive amounts of coffee.

When crafting our El Camino blend, we approached it with the following goals in mind:

Bright, fruit forward, complex with a floral aroma
Best suited to manual brewing such as the Hario V60 and AeroPress which bring out some of the more subtle and complex flavor notes
Can be brewed cold or over ice and still retain its complex fruit notes
We wanted a three dimensional profile of: Sparkling acidity, fruit, and complexity
It was the vibrant fruit forward notes of an Ethiopian coffee that first inspired our owner Tyler to dive deep into the world of specialty coffee. When we set out to create this blend, we wanted to replicate that memorable moment he had and showcase how spectacular coffees from this region can be - in the hopes that it will inspire others to look deeper into the amazing world of Specialty Coffee.
The Coffee:
Producer: Various small lot holders
Region: Tanzania
Process: Washed
Varietal: Blue Mountain, Bourbon, Kilimanjaro, and Luwiro
Roasting Profile: Filter                                                                         
Recommended Brew Methods: AeroPress, French Press, all electric drip coffee machines, and the Hario V60. 
*Like other fruits, coffee is seasonal and we love that! Because of this seasonality, we will occasionally switch out a component for another coffee variety with very similar characteristics. By changing the components with the seasons, we are able to offer the most vibrant coffee flavors all year round, which also allows for importing the freshest green coffee possible.