Our Favorite Holiday Coffee Drinks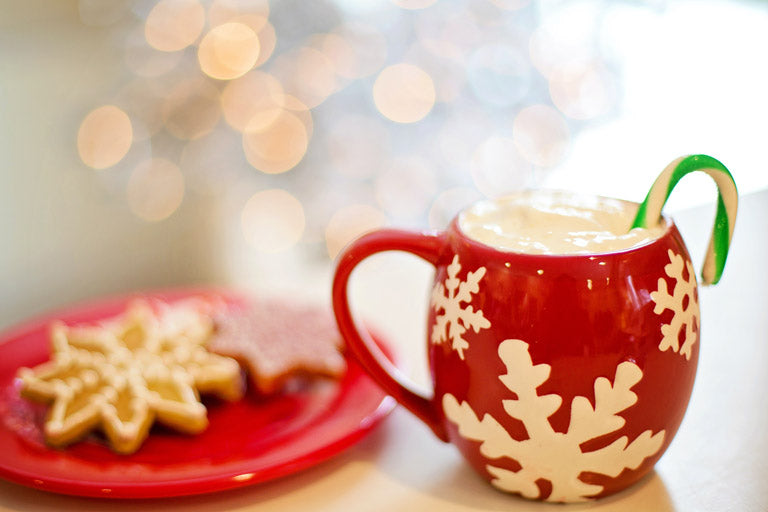 Try making one of our favorite holiday coffee drinks below to keep you warm this winter and have a happy, healthy, and safe holiday season!

Peppermint Mocha
This is a great for when you can't decide between hot cocoa or coffee on a winter's day! Why not have BOTH?
Start with your favorite KAHA coffee variety, we like to use our KIA Kaha dark roast or our Vertical Espresso blend.
Next add 1-2 tablespoons (to taste) of your favorite hot cocoa powder and mix well
Next add 1-3 drops (to taste) of peppermint extract, peppermint oil, or peppermint flavoring and mix well. We like Frontier Co-op brand Peppermint Flavor
OR
Take a candy cane and use to mix the hot cocoa powder. The heat from the hot coffee will start to melt away the candy cane adding great peppermint flavor to your drink! You can also hang the candy cane on the edge of your mug as a decoration.
Top with: Whipped Cream, Crushed peppermint candy, and a dusting of hot cocoa powder


Peppermint Coffee, Latte, or Cappuccino
Similar to the above peppermint mocha, but with without the hot cocoa.
Prepare some coffee or espresso in your preferred way (French press, drip, latte, cappuccino, etc.).
*One of our favorite home methods is the Mokapot with our Vertical Espresso blend
Next add 1-4 drops (to taste) of peppermint extract, peppermint oil, or peppermint flavoring and mix well. We like Frontier Co-op brand Peppermint Flavor
 OR
Take a candy cane and use to mix the hot cocoa powder. The heat from the hot coffee will start to melt away the candy cane adding great peppermint flavor to your drink! You can also hang the candy cane on the edge of your mug as a decoration.

Top with: Whipped cream and crushed peppermint candy


Eggnog Coffee
This is one of our favorites for two reasons:

1. It combines two great drinks: coffee and eggnog
2. It is super simple

Just make a cup, or a pot, of your favorite KAHA coffee variety and add a few tablespoons of eggnog, as you would creamer, to your coffee! Presto! A great holiday coffee drink.

Top with: Whipped Cream and a dusting of ground cinnamon
---
---